On-site (Onpage) Optimization and Structure
Our belief is that Onpage optimization has never been more important. This also points to a paradox on the horizon; Technical onpage SEO is neglected and off-page work is worked on constantly. Although On Page has various and excellent tools for optimization, these are no longer considered a professional manual optimization replacement. Mike King wrote about the development of SEO in the article "SEO Blogpost of the Year" related to technical SEO . This article can only be found in English. It is a must read that describes new developments that have been made available recently.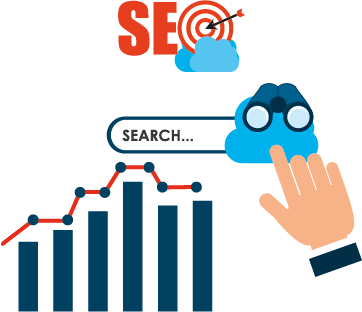 User Experience
The user experience will be more important than ever before in the coming years. According to us, well-functioning online stores come to the forefront as Google has made the ranking increasingly artificial. For example, it is not enough for your navigation menu to be optimized only for SEO anymore. The user should be able to see what is behind a particular menu item at a first glance. Anything you don't like in other stores (lack of information about presentation, product or delivery) can indirectly affect your ranking. On one hand, negative user feedback signals that Google evaluates through the browser. On the other hand, it demonstrates how closely affected it is by user experiences. In the meantime, optimizing the exit process, for example, increases your conversion rate.
Accelerated Mobile Pages (AMP)
Do you still need to talk about mobile phones today? The fact that a site is built for a mobile structure is not something we call "unique" anymore, it is something that must be found in every sector. Those who do not have a well-functioning mobile website will definitely lose visibility. However, this will soon be the only index Google has, which was announced three weeks ago. But that's not all: Accelerated Mobile Pages (AMP) are on the rise, and Google wants to spread this for all websites as quickly as possible. Google is trying to upgrade the AMP with all its strength and is pursuing an incredible policy in this regard. Everything Google wants to advance in doesn't have to be considered good or the right decision. For example; Google+ or Authorship Markup. Although AMP is very useful for news portals, here too, complaints about the decline of advertising revenues has increased. Still, the speed of new features currently developed for AMP has been very surprising. Until a standard online store is completely based on AMP, data transfer speed and technology will probably have progressed so much that it will no longer be necessary.